Fibromap Meeting 2022 – Spatial Map of Fibrosis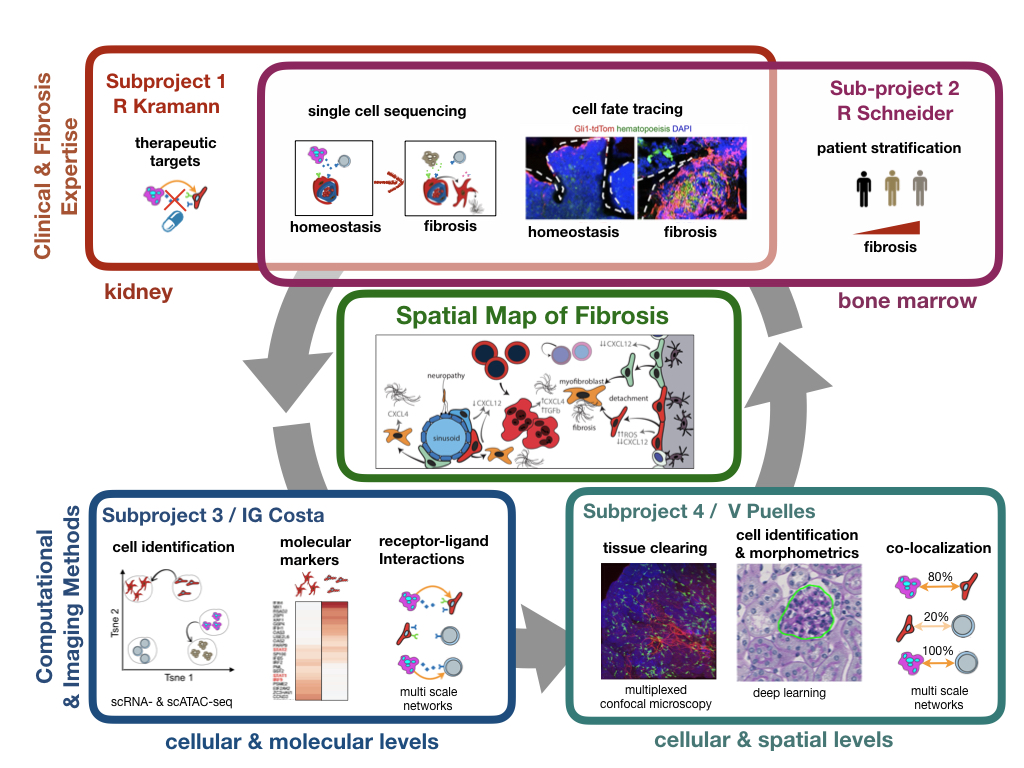 The 2nd annual meeting of the Fibromap consortia will take place at the 12.1.2022 from 9:00 and 13:00.
The meeting will be a hybrid venue at the seminar room of the Center for Biohybrid Medical Systems (CBMS) RWTH Aachen and via zoom. Registration is necessary and personal attendance will follow current pandemic conforming rules (currently 2G).
Click here for registration.
Preliminary program
| | | |
| --- | --- | --- |
| Time | Speaker | Title |
| 9:00 | Ivan G. Costa | Welcome |
| 9:00 – 9:50 | Jose Polo – Monash University (pending) | Keynote talk: T.BA |
| 9:50 – 10:15 | Rafael Kramann – UK Aachen | T.B.A. |
| 10:15-10:40 | Rebekka K. Schneider – UK Aachen | T.B.A. |
| 10:40-11:00 | coffee break | |
| 11:00 – 11:50 | Simon Haas – MDC Berlin | Keynote talk: T.B.A. |
| 11:50-12:15 | Ivan G. Costa – UK Aachen | T.B.A. |
| 12:15-12:40 | Victor Puelles – UKE Hamburg | T.B.A. |
| | | |